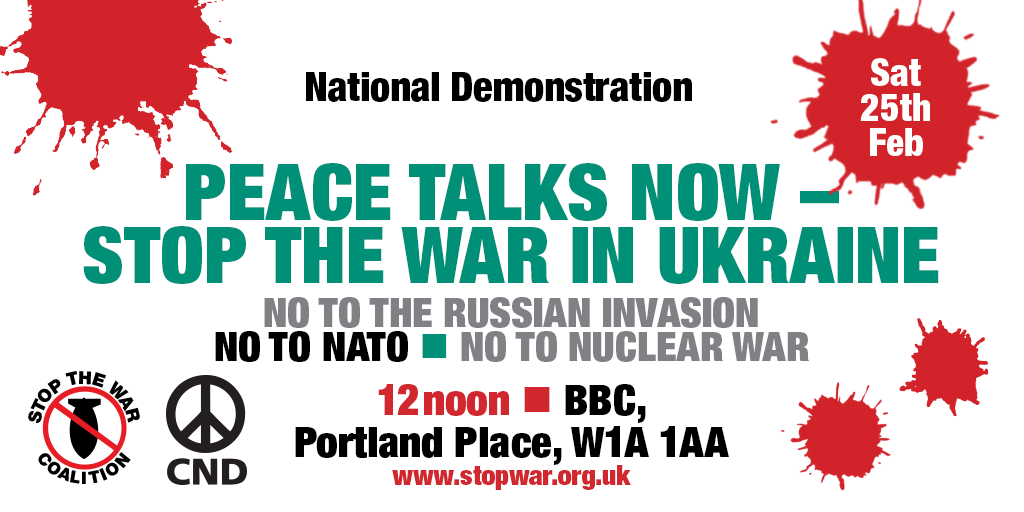 I have never used this blogsite to promote political action, but will make an exception for war.
I don't support Stop the War's false equivalence between the actions of Russia and those of the US and NATO, but it is one of few platforms with anything like a public audience for views critical of the latter's involvement.
This demonstration is a rare opportunity to publicly dissent from what is being done in our name – and would be a good one to support I think.